The Panasonic AG-HPX300 is a 13 CMOS camera featuring full resolution 1920×1080 chips. The cameras ENG frame comes equipped with a Fujinon 17x lens making it the most affordable full-sized shoulder mounted camera available. It Features individual frame AVC-Intra recording – MXF Files. P2 MXF files are OP-Atom (MXF Operational Pattern Atom), where each track of video and audio are stored in separate files. This complicates the housekeeping of the files since steps must be taken to ensure related tracks are kept together when files are moved or copied. The P2 uses a 6-character identifier in the filename of all related files.
P2 card: A solid-state memory card for recording DV, DVCPRO, DVCPRO 50, DVCPRO HD, and AVC-Intra media within MXF container files.
But this MXF video format came from Panasonic AG-HPX300 that is highly compressed, it is not a good editing format. So you will not playback or edit smoothly the highly compressed MXF on your editing software, like: Adobe Premiere, Sony Vegas, Windows Moive Maker.etc
To help Panasonic AG-HPX300 owners get rid of this trouble, I will show you the easiest and quickest way to convert Panasonic AG-HPX300 MXF files to WMV for Adobe Premiere.
Step 1. Load MXF files into Panasonic MXF Video Converter.
Drag and drop specified MXF files from hard drive to Panasonic MXF to Adobe Premiere Converter or click "Add" button on the menu bar to import video recordings. Batch video files are allowed to load, joining several video files into big one can be realized by ticking the checkbox of "Merege".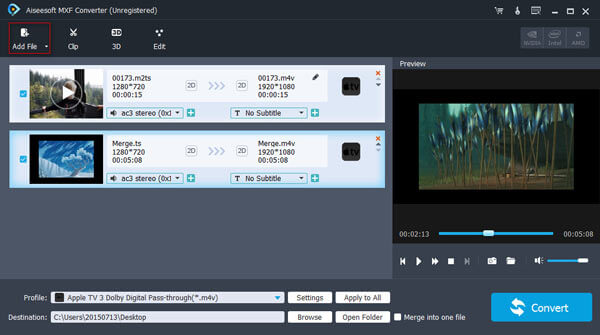 Step 2.Choose Adobe Premiere MOV/WMV as output format.
Click "Format" option and choose Adobe Premiere/Sony Vegas -> MOV (AVC) (*.mov) ,WMV, MPEG-2 as the out put format. If you get some interlacing 1920/1080 MXF footage, just hit button "Editor", click "Effect" and tick the checkbox of "Deinterlacing" at the bottom of editor interface. In this way, interlacing images will be removed automatically.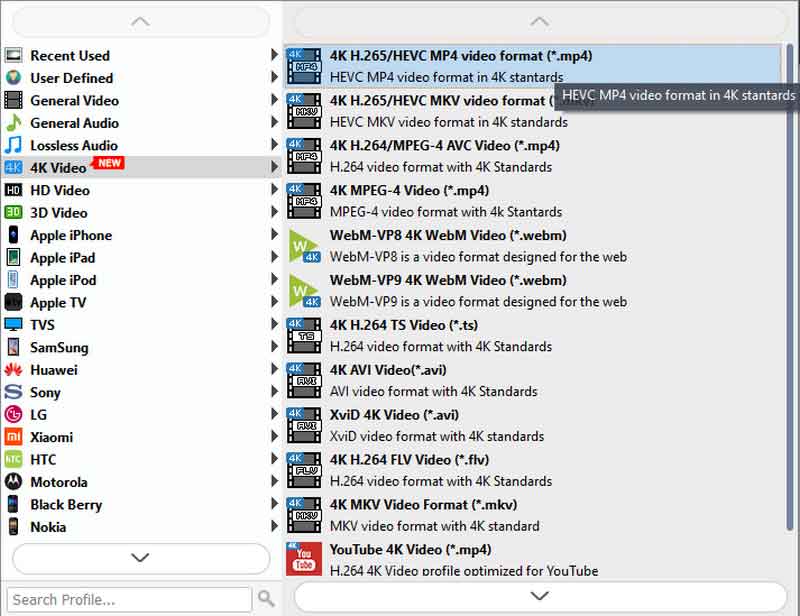 Step 3. Set video and audio parameters to get high quality of output file.
Click "Settings" button and you are allowed to custom several parameters. I suggest that you should set size, bitrate and frame rate exactly the same as the original video recordings. In this way, you will suffer the least loss of video quality.
Step 4. Start the conversion from Panasonic AG-HPX300 MXF to MOV/WMV for Adobe Premiere Elements.
Hit the "Convert" button under the preview button and this Windows Panasonic AG-HPX300 MXF Converter will start this conversion immediately.
After a while the .wmv , .mpg, .mov file will be ready in the output folder. Just run Adobe Premiere and import the .wmv/.mpg file for video editing.The output videos are compatible with other editing software like Windows Movie Marker, Kdenlive, Adobe Premiere Pro, Adobe After Effects and Roxio Toast.etc.
Tips: If you are Mac users, you can convert Panasonic AG-HPX300 MXF files to other editable and playable video formats, like Convert mxf to mov for iMovie and Final Cut Studio(Final Cut Pro 6/7/X, Final Cut express), MPG for Magix Movie Edit Pro, WMV for Adobe Premiere Elements and ect, with the help of Panasonic MXF Converter for Mac.